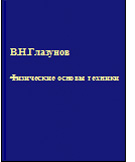 In 2012 Method Company, on the basis of the Effects 300 analytical software, compiled a book – Physical Fundamentals of Engineering. The book contains descriptions of 300 effects that are widely used in engineering. The description of each effect comprises graphical and textual parts. The graphical part consists of two illustrations connected with each other. One of the illustrations demonstrates the effect, and the other goes into its internal causes.
The textual part of an effect includes:
list of conditions to be created for the effect to be realized,
expert estimation of change limits for indices of the effect,
explanation,
design models with estimation examples,
values for properties of substances and materials used in design models,
application of the effect in engineering with patent and author's certificate references,
literature in which the effect is described in more detail.
Physical Fundamentals of Engineering, to compare with other literature of that kind, describes effects in detail, clearly and uniformly. Each effect is followed by design models. With these models, the user can work out values for effect indices.
The book includes tables in which links are established between technical functions and effects, as well as between causes and consequences of effects. The tables can be used for synthesis of operating principles of devices (technologies) and in solving a number of problems of technical analysis.
The book substantiates the notion of an effect and demonstrates its application areas in engineering.
The book can be useful in developing new and principally new devices and technologies, revealing failure and breakage causes of technical systems, and in other kinds of technical analysis.
Physical Fundamentals of Engineering is intended for engineers, designers, inventors, students of technical colleges, who specialize in technical physics, innovatics, high technology management, designing complex technical and technological systems, etc.